Table of Contents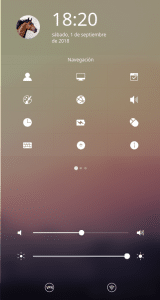 The control center It contains the configuration of the operating system Deepin. There, you will find all settings for the screen, sound, Internet, energy and so on.
If you enter for the first time on this operating system, accessed in several ways:
Seeking "Control Center" from the pitcher
Slipping and lower right corner of the screen
By clicking "Settings" from the launcher (if you have compact appearance)
Tenemos archivado un manual sobre este tema: 1ª Y 2ª parte. Están en orden de accesos y organizados para fácil acceso a la característica.
Visita la página Primeros pasos para conocer como usar Deepin desde cero. Si quieres conocer donde se guarda las configuraciones, revisa la documentación de la Etc folder.
Tags: primeros pasos, WiFi