"DEEPINES 3.1" SUPPLEMENTARY REPOSITORY
deb https://repositorio.deepines.com/pub/deepines/ stable main
Deepines is a additional repository and independent. Which aims to provide users Extra softwareNot available in official repositoriesEnsuring absolute compatibility with the system packages.
Servers based in the University of Parana, Brazil, allows downloading of software with a width of more than acceptable band. The distribution is similar to the other bases as PPA or AUR.
The repository is maintained by Deepin Latin Code, A group of enthusiasts and application developers.
Note: This auxiliary repository is exclusive to certain users who want additional and / or the original software.
If You can not download programs from the store or upgrade your computer, switch to a mirror repo (Additionally we have our mirror for users of America and Europe).

Installation
We have created a package ".deb" to install the link will be automatically configured and access keys in the system. Any registered user of our community can access the file: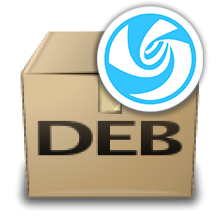 7.19 KB 17600 Descargas
IMPORTANT! After installing, update repositories through the command:
sudo apt update
Or you can use Synaptic to actualize. You can then download and install any package.
With that you'd be able to find and install extra packages on your system.
Discharge
To see a list of applications available from "Deepines" growing, click.
If you want to report an incident, use the forum, please.
Enjoy it!