Deepin is one of the Linux distributions that does not come with atopbar (Top Bar) included. This is a boon to many and many people prefer clean and minimalistic view OS (Operating System) while others complain that this feature is not included by default.
Anyway today we bring what we believe is the best topbar DeepinOS available at this time, it has been created by the desarrodor "Haruyukilxz" and you can find the official website of the fork on Github Here.
It should also be noted that one of our developers Latin Code and Manager Deepin In Spanish G4SP3R He has also collaborated with the development of the project. It has a look much improved and more useful features than the last time we review:
Without further ado here we leave you instructions: Simply accept the terms and click on the link to download and install Deepines 3.1 on your system. Future updates to the bar down today these reach you automatically, and will continue updating it whenever you have a new version. Deepines installed using the download button below: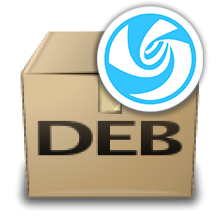 >> 7.19 KB >>18280 Descargas
Thereupon to install topbar now your system is running the following command:
sudo apt update && sudo apt install deepin-topbar
Good luck using it, hope you like it, if you have any questions or concerns about the topbar let us know.
Eli is Administrator and Author of Deepin in Spanish, Eli loves technology. You can find it in the forum, the group Telegram and our social networks.