GOOGLE DRIVE EN DEEPIN
Los que llevamos algunos años usando distribuciones GNU sabemos que no existe un cliente oficial Google Drive para la plataforma. pero a través de los años han surgido y desaparecido desarrollos como Grive; DriveSync, Google Drive Ocamlfuse, Insync y otros.
Personally I possess the license InSync un cliente multi-plataforma que considero superior a la aplicación oficial pero en la comunidad, periódicamente, nos llegan consultas respecto de como utilizar este servicio gratuitamente en deepin.
Odrive es un cliente de escritorio gratuito y de código libre que me ha sorprendido por su eficiencia y facilidad de uso; el mismo carece de opciones avanzadas pero hace su trabajo a la perfección
HOW TO USE
When you first run the application, we will get a screen that invites us to set up the account work,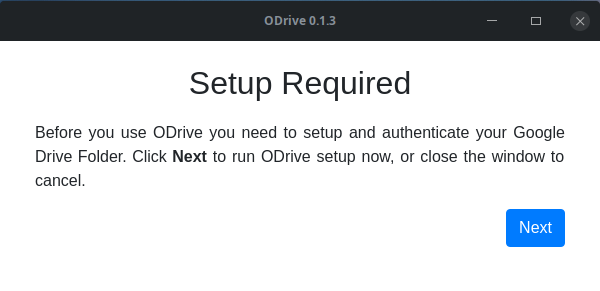 Then click on the arrow in the blue box, action to take us to the familiar interface of Google recording and logging. where we will enter and validate our own later give access permissions to Odrive.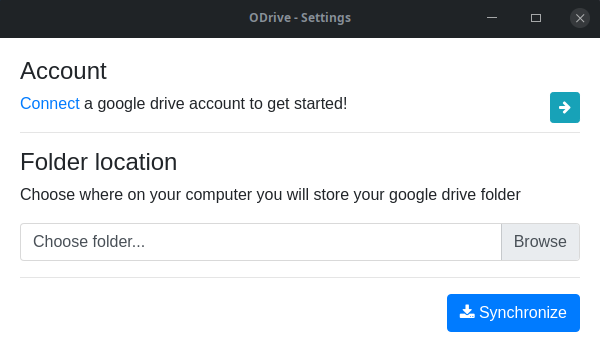 Realizadas las validaciones pertinentes la interfaz ofrece la posibilidad de modificar la ruta y nombre de la carpeta de trabajo; dispuesta la misma podremos iniciar la sincronización.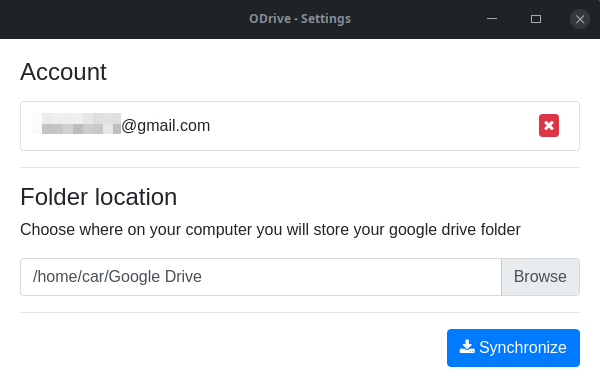 En la imagen inferior vemos como la aplicación comienza la descarga del contenido existente en la nube; con la finalidad de generar un espejo del mismo ( Copia Exacta). La acción se nos anuncia con un pequeño símbolo rojo en el icono de la aplicación, alojado en la barra de tareas, mismo que se tornara gris al terminar el proceso.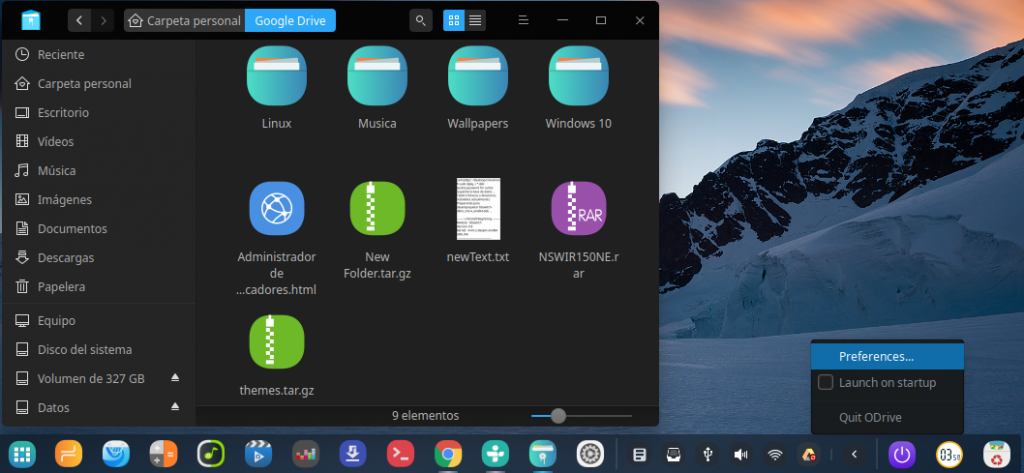 Terminada la misma puedes operar sobre tu (drive) esto significa que si modificas el contenido de tu carpeta local, dicha acción se vera reflejada en el contenido de la nube y viceversa.
INSTALLATION
You can find the app in the store and repositories Deepin but it fails when you run the logging on google account. for this reason we have compiled and packaged another version that solves the problem, besides giving it the ability to take the icon theme you are using the system.
As always you need to add our repository deepines the system then run from Synaptic or the terminal ...
update && sudo apt sudo apt install odrive