In this case I am going to show you how to customize this well-known and great audio player (Audacious).
We install the player directly from the deepin store, as we are going to need the player plugins we can verify from synaptic if they were installed, audacious-plugins and audacious-plugins-data are the packages.
Audacious has several special features, in addition to offering three interfaces, Winamp, GTK, and QT. I'm going to customize Winamp and GTK.
If we launch audacious, it will open in the winamp interface, as shown in the image.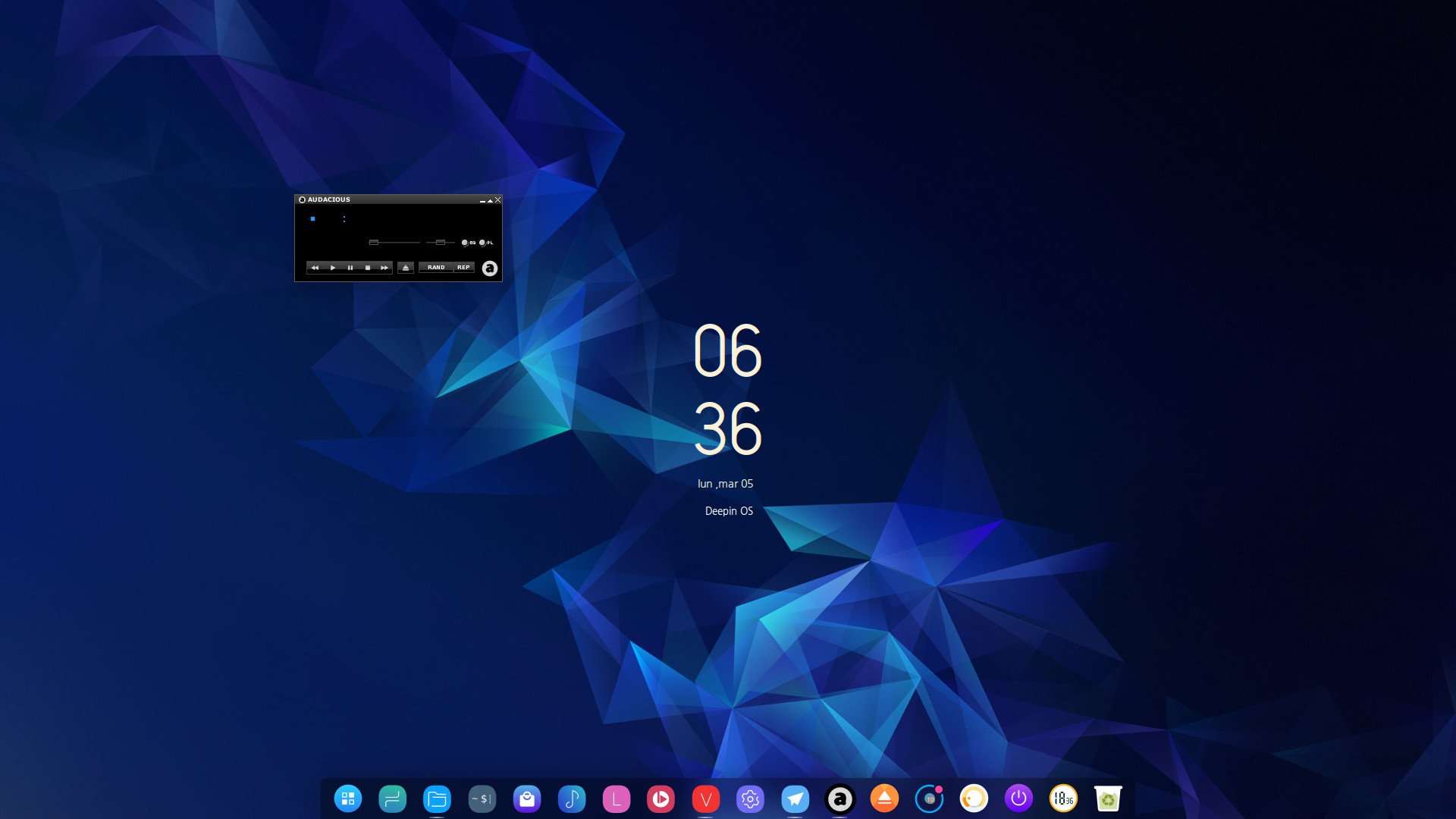 For this interface there are some skins already installed, but we can find some more in gnome-look, one that I really like is ReBrushed, which is the one that I am going to show.
You can download it from the following linkhttps://www.gnome-look.org/p/1008301/,they must unzip the .zip and copy the folder as administrator in root / usr / share / audacious / Skins.
Then we click on the player window and in the settings we choose the theme.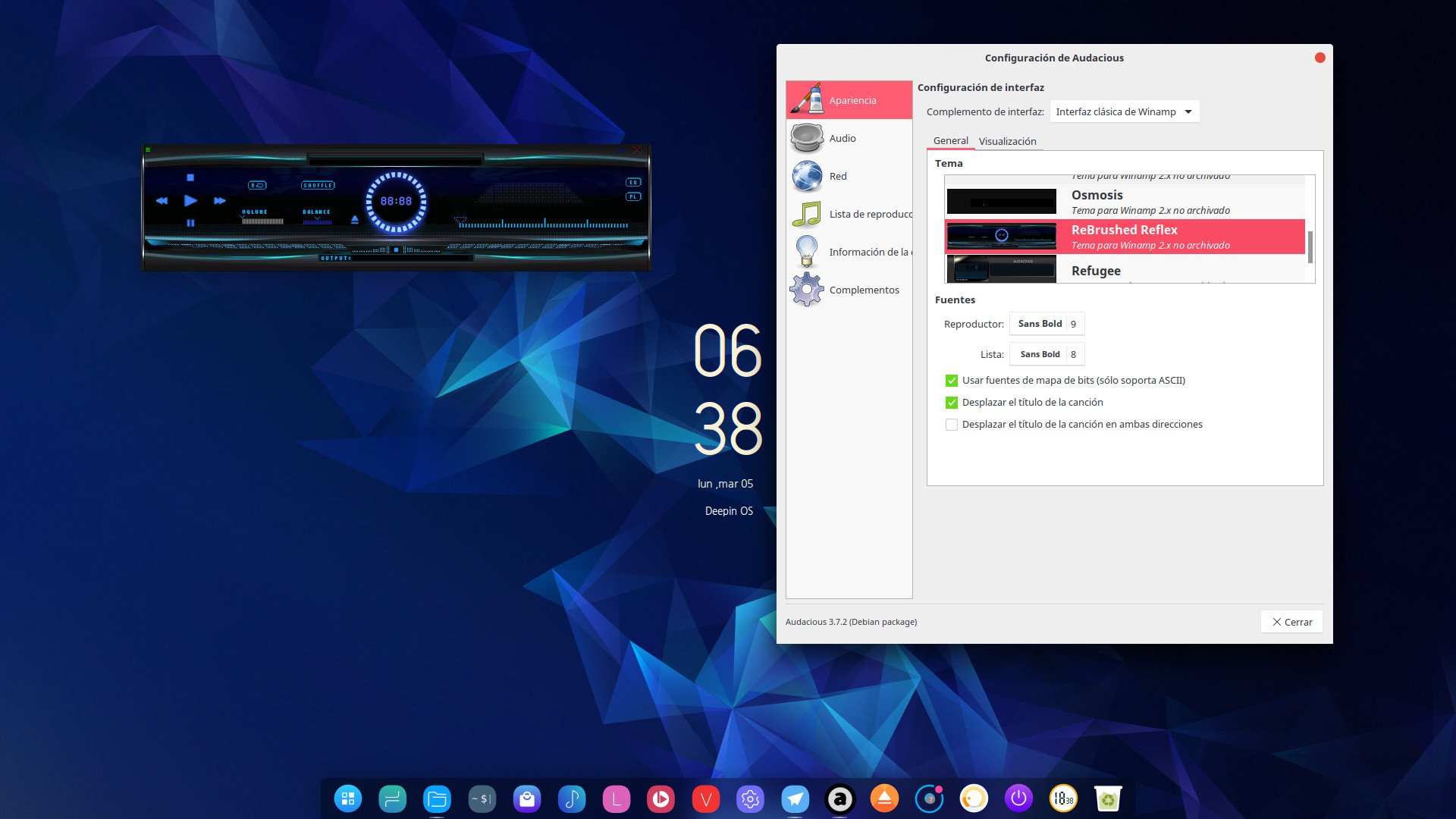 If it does not look good or it does not look complete, do not panic, click the window again and in View select Duplicate size, then return it to normal size.
If we pay attention to the View tab we can see that there are more options, such as showing the playlists or showing equalizer.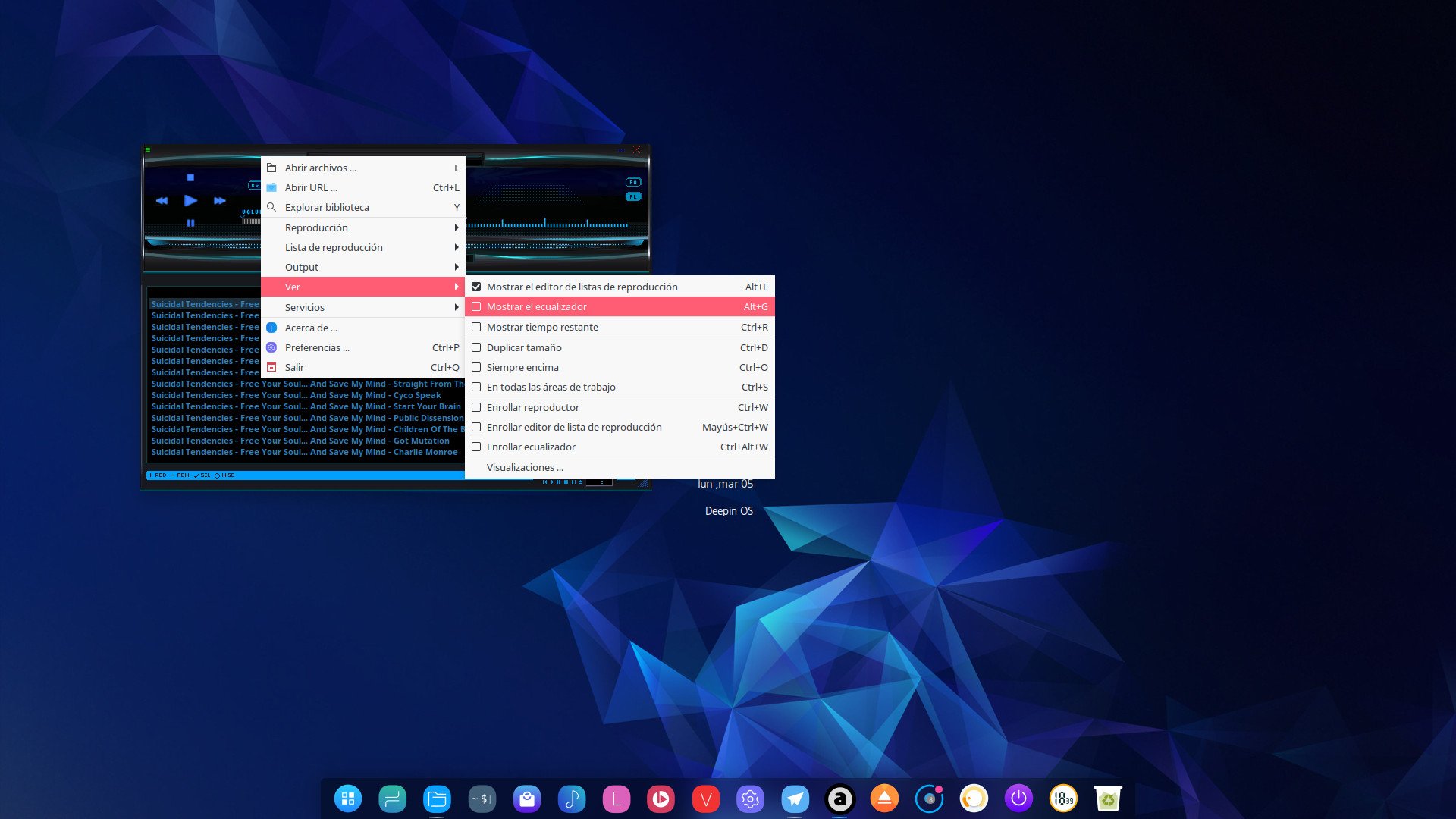 We see the final result showing those options.
Now if we choose the GTK interface from preferences, we can make several changes to improve its interface.
When selecting our music library we are presented in this way.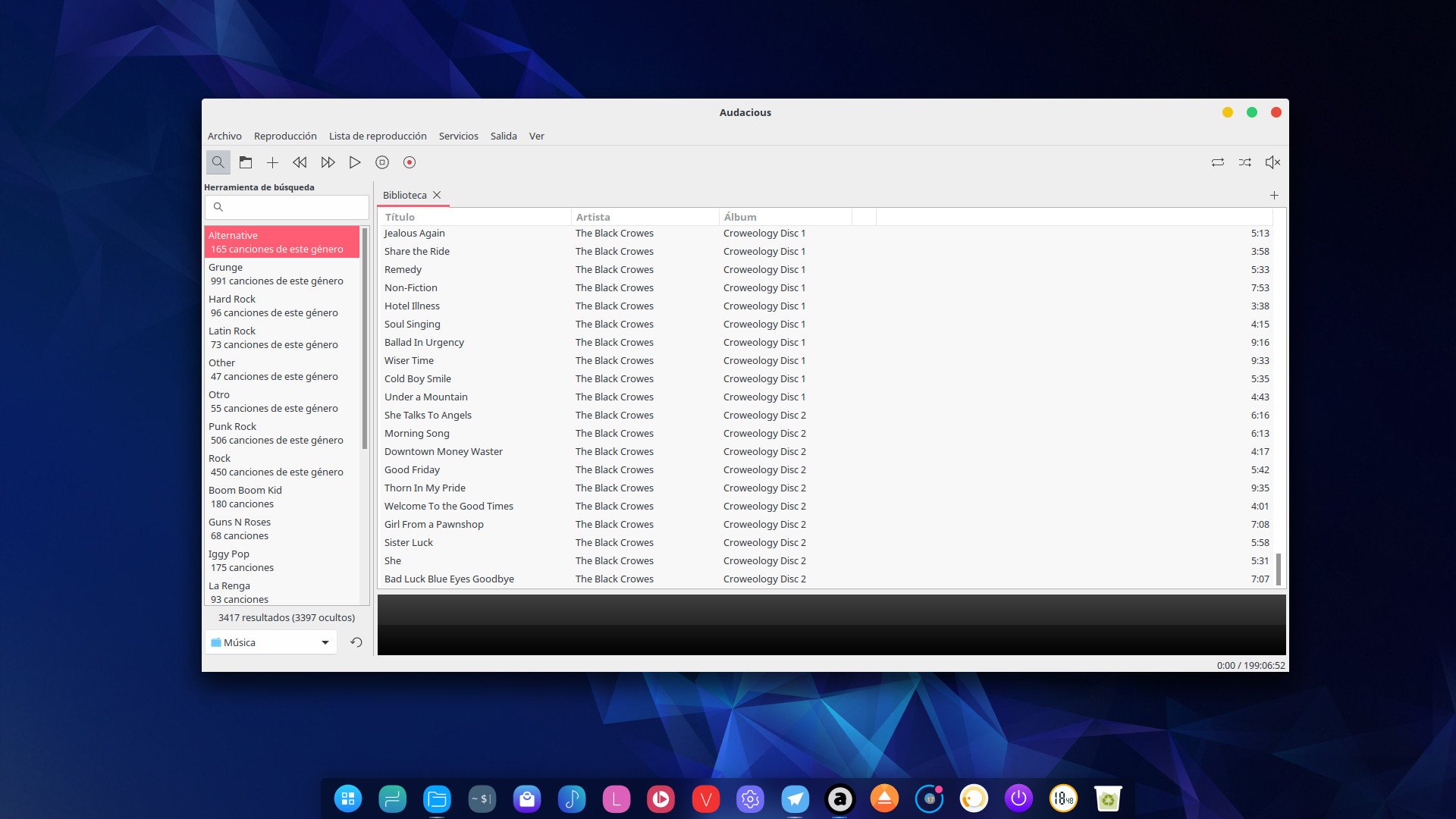 The first thing I do in this interface is to remove the menu bar and the information bar from the View tab.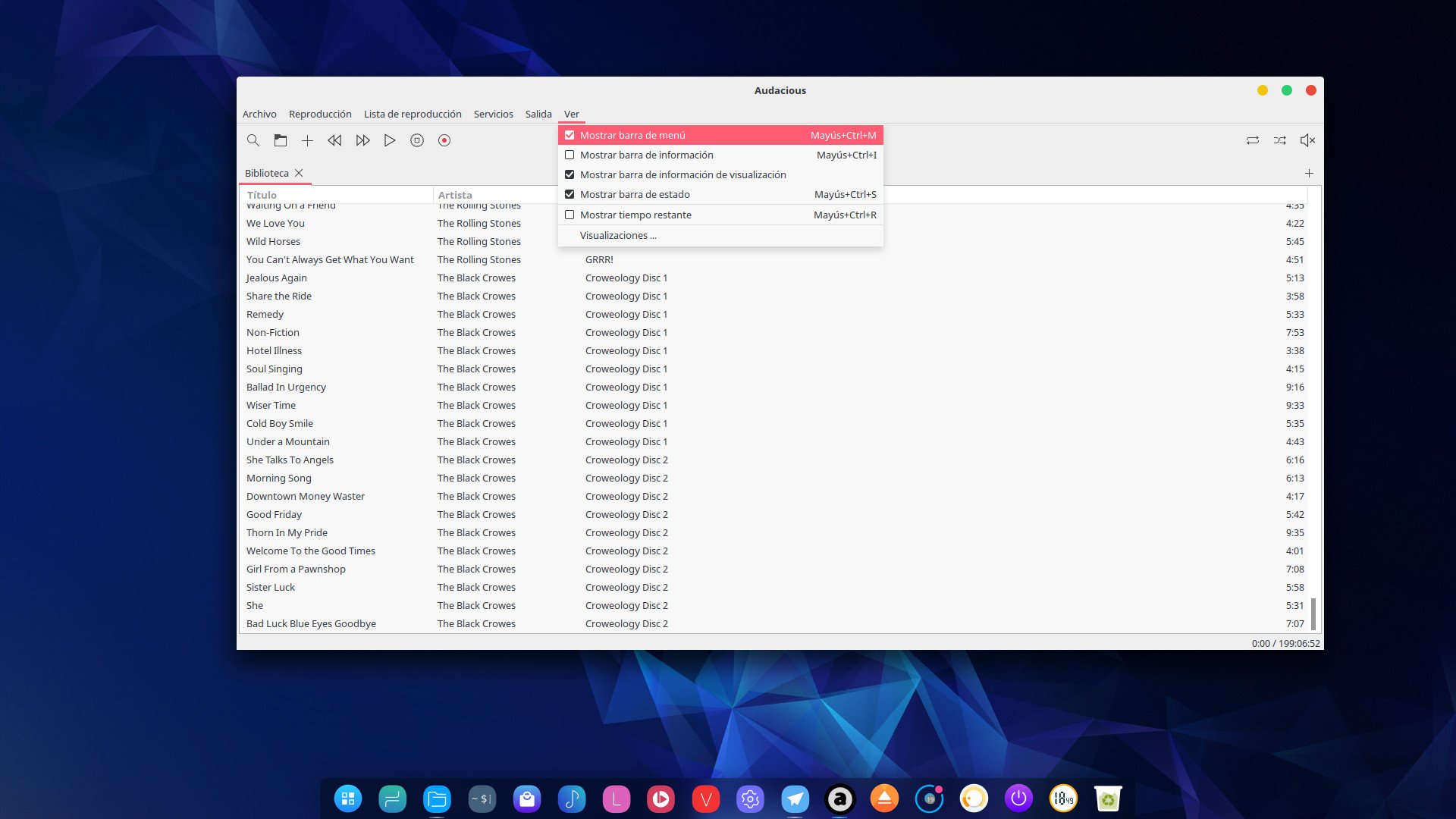 Then in the settings, from plugins, I add album art and a playlist manager.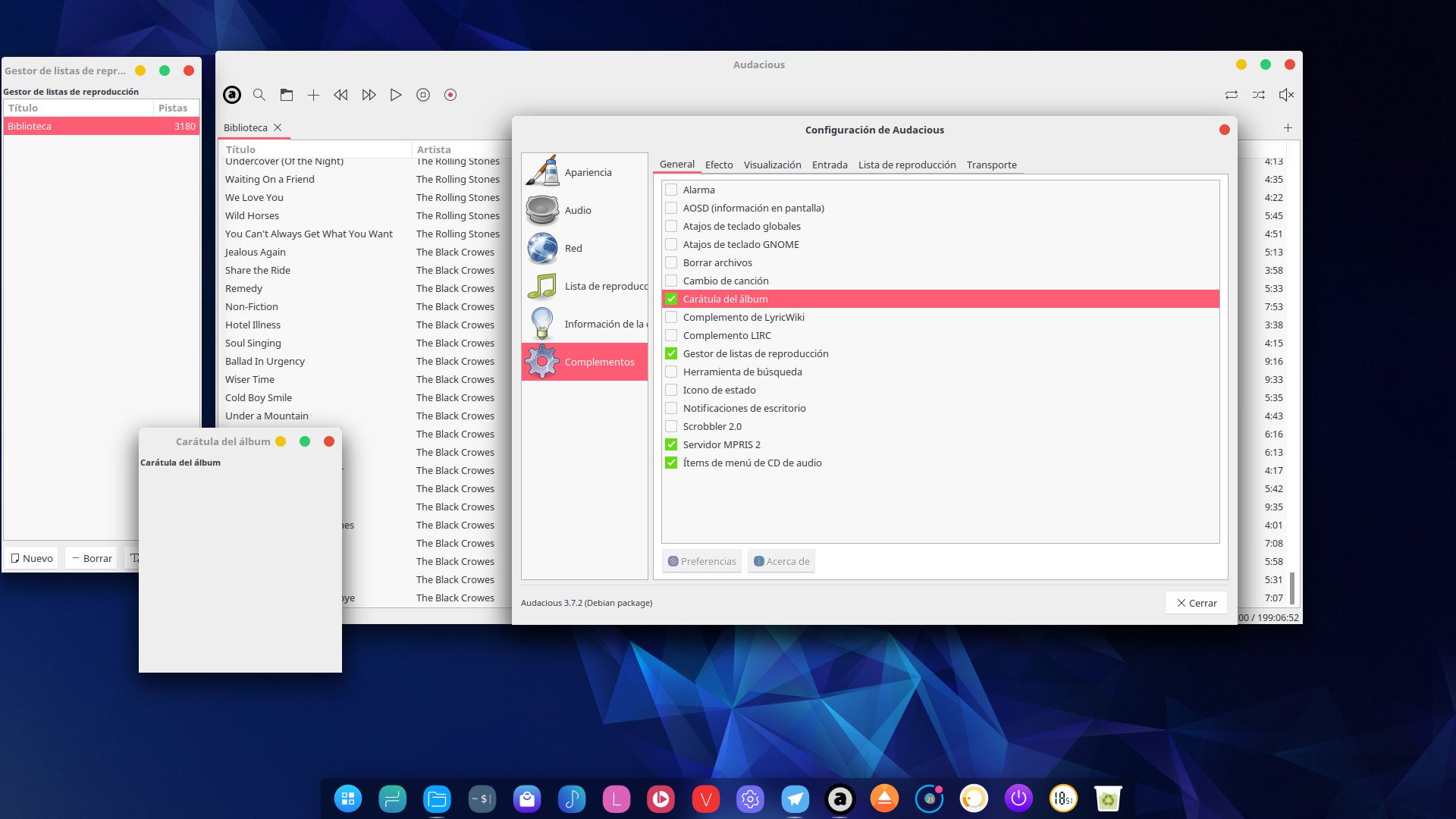 In the windows that appear, when you click on the name, we will get options to dock in different positions of the player.
In this case I attach them to the left.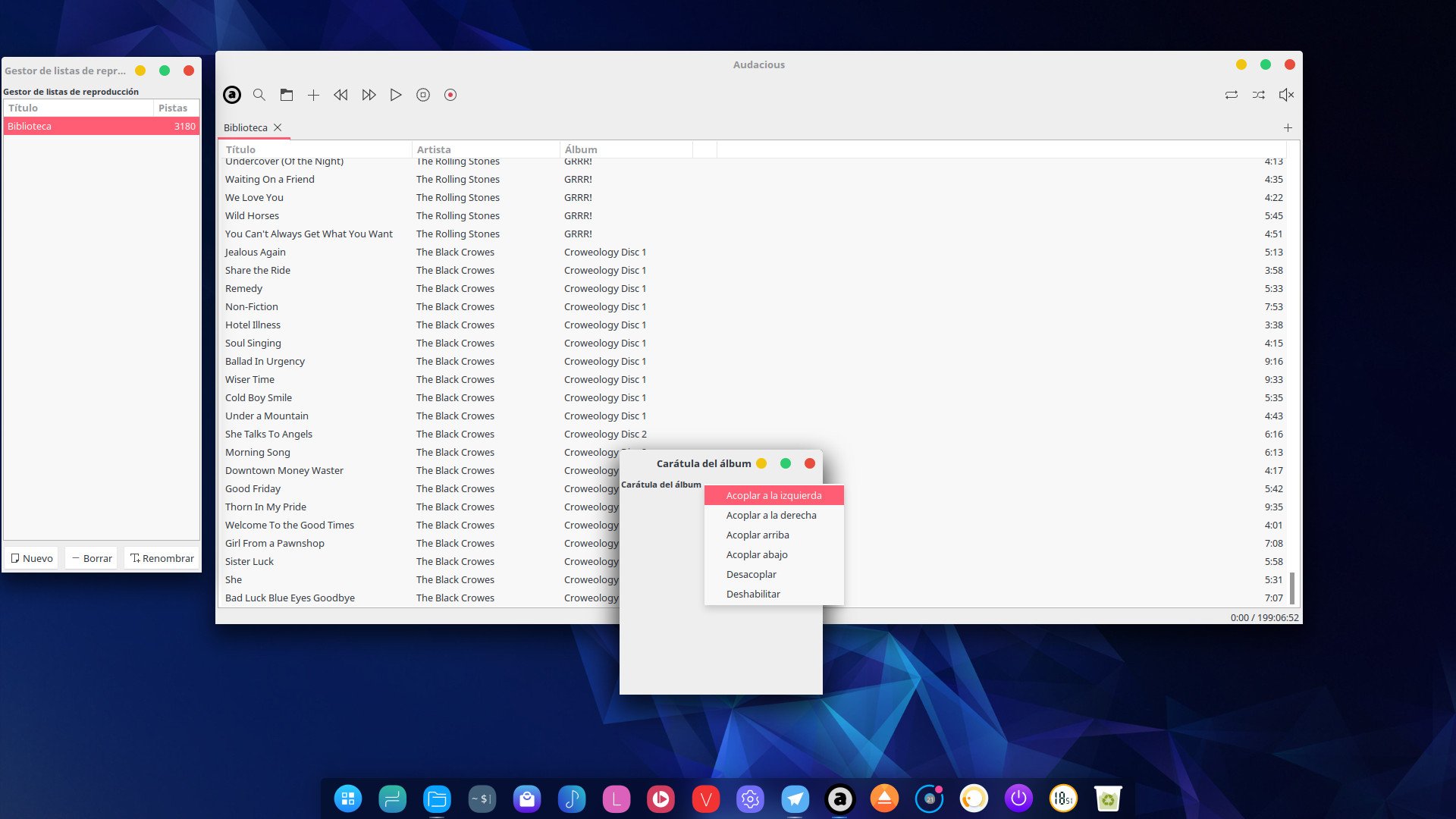 Then you can create the lists separately, with the + on the upper right edge we can add the tabs. We open the folder with our music and by dragging the folders we can add our lists.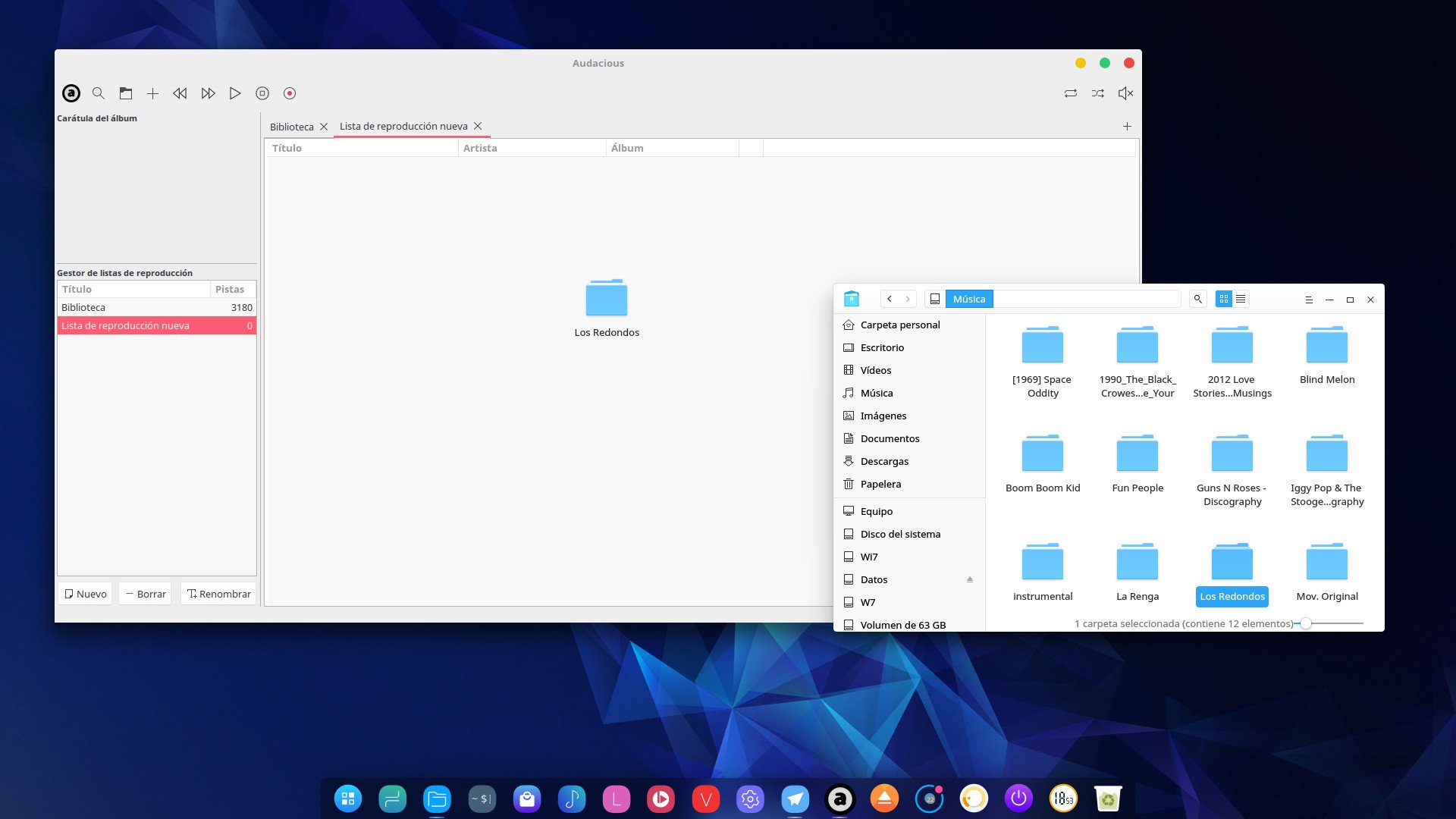 If we click on the tabs we can rename the different lists.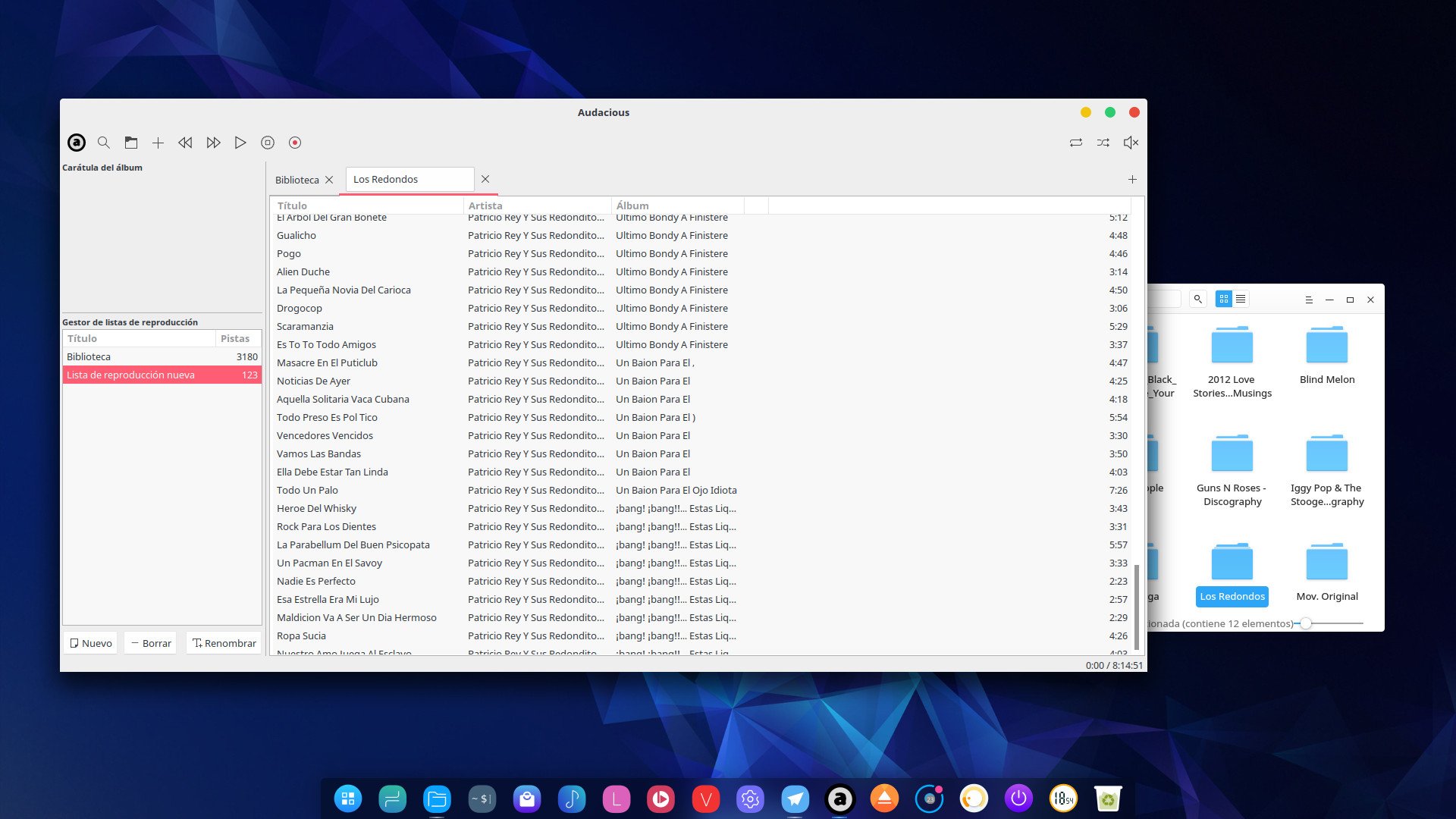 The end result of the GTK interface.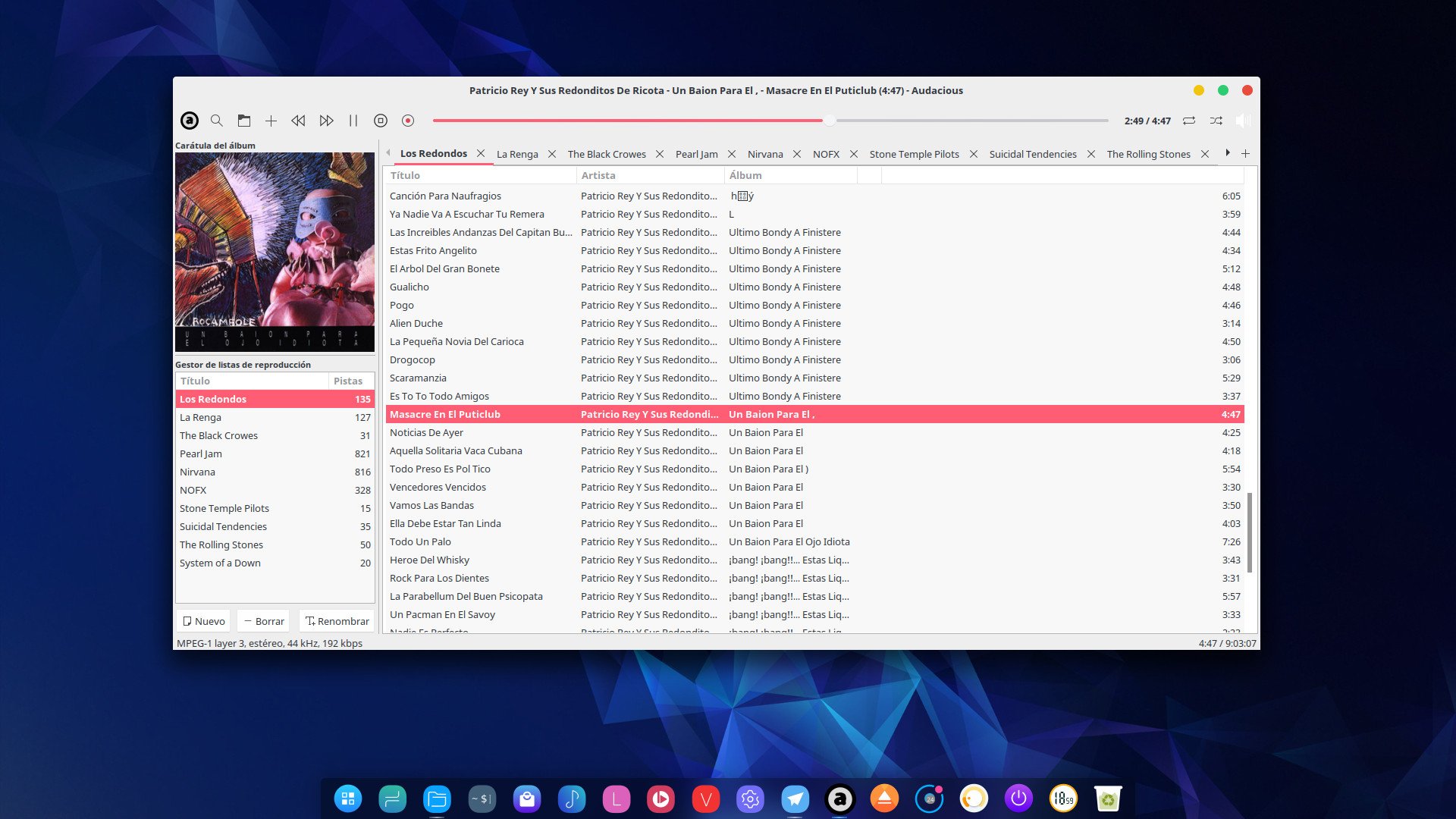 These are my favorite Audacious customizations, you can try yours and make this player to your liking, options are plentiful.