Sabido es que la suite ofimática WPS que deepin ofrece por defecto en su sistema, ha recibido recientemente una actualización. El acontecimiento sirve para disipar las dudas que hace algún tiempo se plantearon, respecto a si la misma, seguiría brindando soporte a la plataforma.
La nueva versión, denominada 2019, nos ofrece, sendas novedades pero sin duda una de las problemáticas que mas afecta al usuario en GNU/Linux es su limitado soporte multilingüe.
If anything has characterized us Deepin in Spanish is that never was purely informative community, its primary objective was always to develop and deliver innovative solutions and this is no exception.
That said, we package in a position to offer complete translation into the Spanish language for 2019. WPS WPS-full-fix-it is It was developed in collaboration Max Fernandez and compiled by the Deepines team.
WPS-full-fix-it is It includes translation of the user interface and the new home screen more relevant dictionaries for spell checking.
Welcome screen WPS 2019
User interface
Spellcheck dictionaries
Installation
If you have installed our previous patches WPS-fix-is Y wps-dict-s You must purge before proceeding with the installation, using sudo apt purgePackage name
The package is included in our repository deepines 3.0 so you must add the system to install it later, either from Synaptic or the terminal, with ... update && sudo apt sudo apt install wps-full-fix-it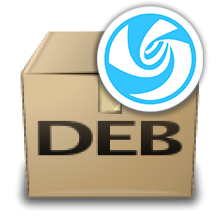 >>7.19 KB >>18341 Descargas
Car is Administrator and Founder Deepin In Spanish, Car It is also developer team Latin CodeAnd his set of icons Marea Icons It is included by default in Deepin, as part of the team Car performs numerous functions including author he is on the website and always active helping community members both our website and the group chat live Telegram.